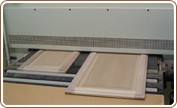 Step 1: After it's assembled, each door makes three passes through our 43" wide-belt sander to insure it is perfectly flat and smooth.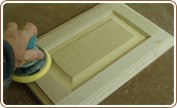 Step 2: Doors undergo careful hand sanding to remove any cross-grain sanding marks left over from the wide-belt sander.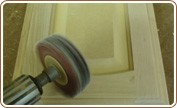 Step 3: Interior and exterior details are smoothed out with a rotary fladder sander.